Hey all!
I know I haven't posted anything in a good while. That's because school started.. and it takes up a big chunk of my free time D:
When I DO have free time... I mostly dedicate it to working on the game I "revealed" (lv1W.json [PS: that's not the name of the game lmao]).
The engine that the game will run on is HaxeFlixel since I fell in love with it :P (I also consider myself being pretty good at using it as well).
When the game releases (IF it ever releases), I am going to open-source it so people can see my "wonderful" comments that I left in my code, as well as it being modded potentially!
It's still in VERY early development... however, I'm aiming for a winter release date.
Well.. that's quite it if I'm being honest.
See you soon! (Hopefully D:)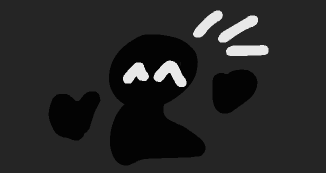 he happy :)